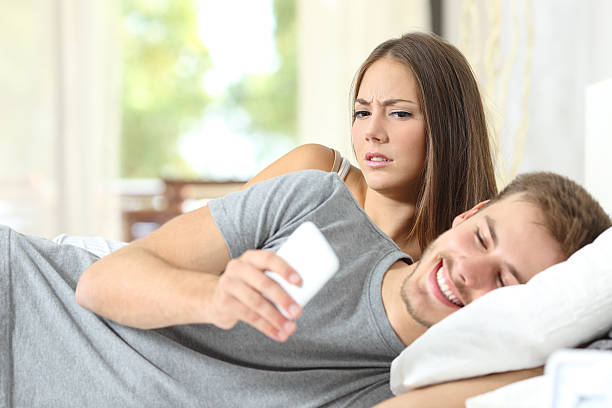 Jealousy in a relationship when in a proportional amount is healthy. It is sometimes what we feel when we truly love someone. How we manage our jealousy is extremely important because it can affect our mental health. This article provides some tips that can help you deal with jealousy in your relationship.
Count to Ten
There is nothing fun about catching your partner sending a flirty wink text to someone else or listening to them crush over some hot celeb, but are these things really worth getting upset about?
Whenever your jealousy starts to make you feel angry, close your eyes, take a deep breath, and count to ten. After ten seconds is over, ask yourself if what you're upset about is really worth ruining your day over. If not, let it blow over. Guard your mental health.
Trust Your Instincts
The above tip was designed for people who are dealing with unnecessary jealousy, not for those who have legitimate reasons for being suspicious of their spouse (like partners openly flirting with others, having secret friendships, or lying to you).
How do you know if your partner is being faithful? The bottom line is this: trust your instincts. Odds are you know if you are overreacting to something silly, but if your gut is telling you that something feels off in your relationship, you're probably right!
Boost Self-Love
Jealousy often stems from self-esteem issues. You may not feel worthy of having someone's unconditional affection or perhaps someone has betrayed your trust in the past and it has left you feeling uncomfortable giving your heart away.
Whatever the case, a healthy relationship stems from healthy levels of self-love. Boosting self-love also helps in overcoming jealousy. You can practice boosting the love and respect you have for yourself by spending time alone and learning to appreciate your own company, treating your body well, and working on self-expansion.
Adjust Your Relationship Expectations
One tip for overcoming jealousy is to readjust your expectations for your relationship. Find out here some unrealistic expectations people often have for relationships.
Just because you're in a relationship doesn't mean you've lost your ability to find someone else attractive. Noticing someone outside of your current romance doesn't mean there's anything wrong with your relationship or that you're not committed to your partner.
So long as your partner is not acting on their attraction to someone else, this is nothing to worry about.