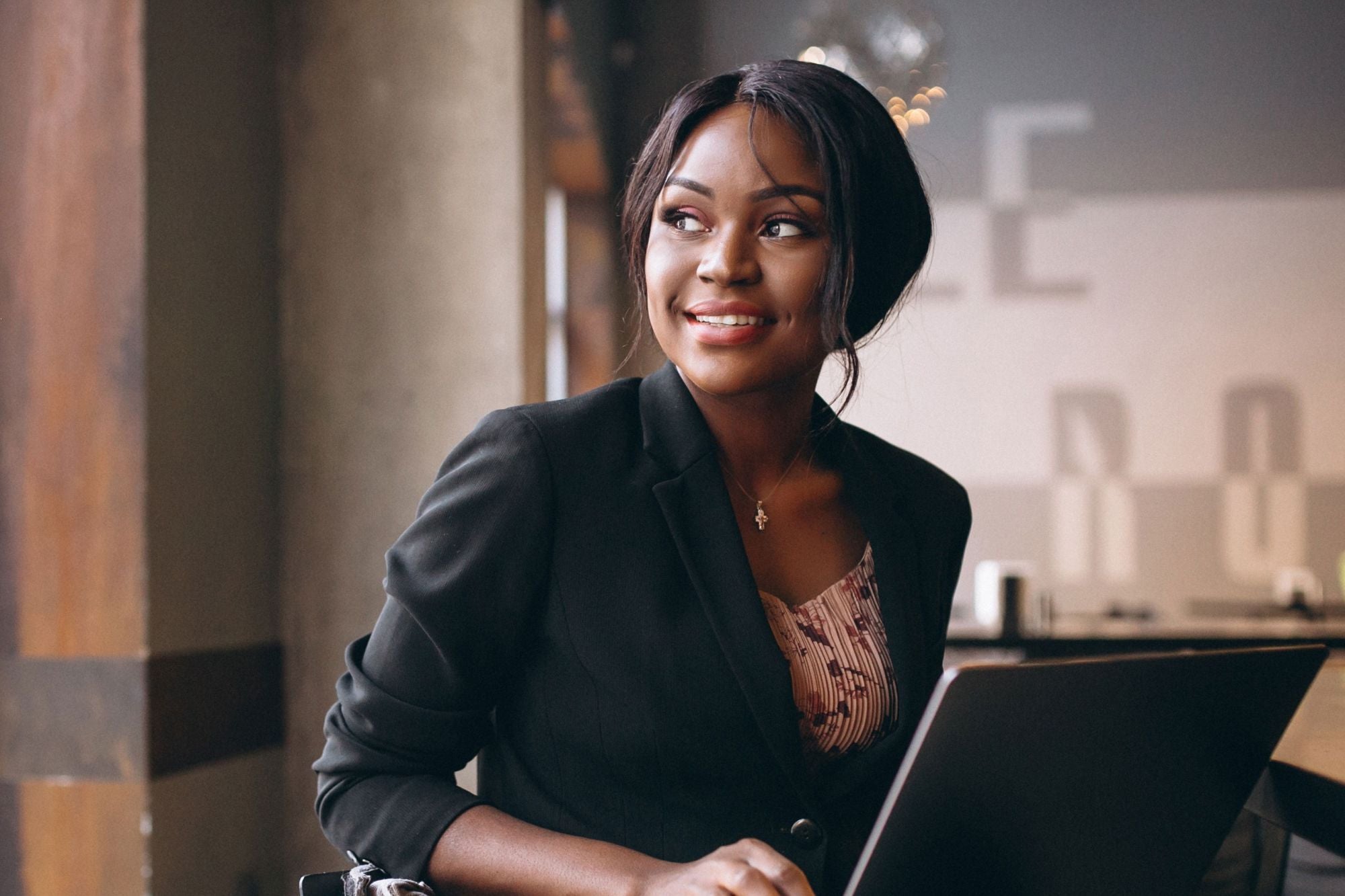 Wondering how you can focus more on your goals and avoid distractions? Do you want to know how you can get focused so you can chase down those big, audacious goals and dreams you have? In this article, we're going to reveal 4 strategies you can use to focus more on your goals and avoid distractions.
Break Your Goals Down
When it comes to setting goals, the process of dreaming up the amazing things we'd like to accomplish is exhilarating. We think big, set our minds to it, and then commit to taking action!
The problem is that any real stretch goal—meaning one that's going to require you to grow and evolve in order to accomplish it—takes time. And achieving these types of goals can be tough and require us to get out of our comfort zones quite often.
But if you break the process down, it becomes much more doable, which will allow you to stay focused on your goal and avoid distractions.
Optimize Your Environment
When it comes to staying focused on your goals and avoiding distractions, very few things—if anything—are more important than your environment. Your environment is composed of People, Places, and Things. When optimizing your environment, all three of these elements of the environment need to be taken into consideration. It does you no good to change the place if you bring the same distracting people along with you. Likewise, changing out the things within a certain place is pointless if it's the place itself that prevents you from focusing.
Make Your Goals Fun
Let's be honest for a second, shall we? Life can be tough. It's got enough low and stressful moments without us having to add any more to the pile. But for a lot of people, trying to accomplish big goals would be categorized as a stressful or low time—especially if you have a hard time staying focused and are constantly coming up short of your goals.
Because of that, a very easy way to ensure that you can remain focused and avoid distractions is to make your goals—or the pursuit of them—fun and exciting. After all, why are you pursuing a goal if it isn't fun or exciting?
But going back to what I said earlier—about the finish line being so far away and us not taking into consideration the amount of time and discomfort that's going to take to achieve the goal—something that started as fun and exciting can become not so fun or exciting pretty quickly.
So, before you set out to achieve any goal, make sure that it's something that excites you. The rest of the action steps mentioned won't matter if it doesn't. Then, once you've ensured that the goal does excite you, figure out ways that you can make pursuing the goal fun.
Reward Yourself
Chances are if you're reading this article, you're either a high achiever by nature or hoping to become one. And while high achievers may be great at achieving goals, they tend to be terrible at celebrating them.
High achievers often have an "on to the next one" mentality. That can be a good and a bad thing.
The good part of being that way is you remain hungry and driven to reach that next level and achieve more.
The problem is that when you don't take time to celebrate your wins and the goals you achieve, it becomes very easy to fall into that vicious cycle of enough never being enough. Perhaps, this is why we see countless examples of unfulfilled multi-millionaires or highly accomplished individuals.
Also, on a deeper level, you actually begin to train your brain not to celebrate. From an anatomical perspective, when we do something great or exciting in life, our bodies release Dopamine, which is the chemical responsible for feeling pleasure.